Why 2020 is a great time for IT outsourcing to Ukraine
There are various reasons for IT outsourcing, as businesses can delegate some tasks to reliable contractors and concentrate on core expertise instead. Ukraine is a long-term partner and one of the most preferable IT outsourcing destinations for the EU and US businesses. In 2020, another compelling reason for Ukrainians to work at home is the ever-strengthening currency, as Ukrainian hryvnya has strengthened 19% in 2019.
The benefits of working with an IT outsourcing company for an EU or US business are numerous:
instant access to a pool of highly skilled software engineers,
significant reduction of time-to-market for new product features,
reduction of risks related to software development, like tighter deadlines,
higher software development quality (fewer mistakes and bugs),
lower expenses on salaries and infrastructure operations,
legal coverage due to SLA and NDA.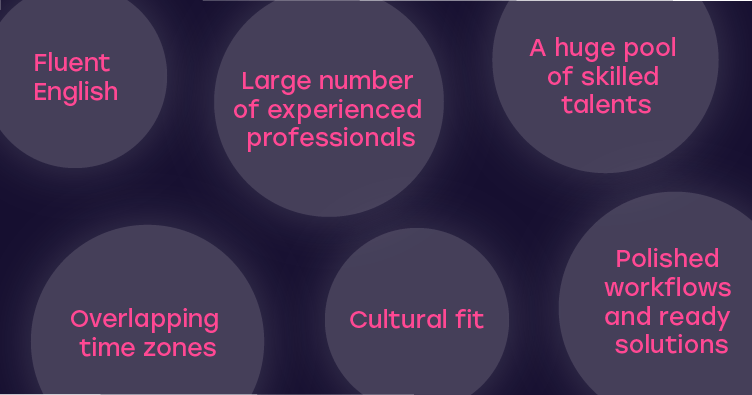 This applies to work with any IT services provider across the globe, though. Why do we say Ukraine is the best choice for finding a reliable IT outsourcing partner?
A huge pool of skilled talents. Ukraine has a fairly developed system of higher education and many universities there produce students with a high level of theoretical technology knowledge. Later, these people become Junior IT specialists and quickly grow into Middle and Seniors. According to estimates from DOU, the leading Ukrainian IT-related portal, there are approximately 160,000 software developers and DevOps engineers in Ukraine as of 2019.
Large number of experienced professionals. Out of these 160,000 IT specialists, nearly 35% are Juniors and approximately 30% fall to Middle and Senior level talents respectively. Thus said, most of Ukrainian IT outsourcing companies can quickly form the required teams for any project requirements and complexity.
Fluent English. Being the language of international communication, English is extremely important in IT outsourcing. Most Ukrainian IT professionals can speak English fluently or at least at the Intermediate level, which is enough to ensure transparent and frictionless business communication.
Overlapping time zones. The Ukrainian time zone is GMT +2:00, so it mostly overlaps with the EU business time and covers most of the US evening. This makes it very convenient for the US and UK businesses, as the tasks can be done and discussed at once for Europeans or will be done overnight for the US businesses. This speeds up software development considerably.
Cultural fit. Ukraine is a European country with a Westernized culture and mindset, so Ukrainians celebrate Christian religious holidays and these are not too numerous. Thus said, Ukrainian teams have a good cultural fit with the US and EU customers and can ensure the projects roll out according to a schedule.
Polished workflows and ready solutions. Many Ukrainian companies have 5+ years of IT outsourcing expertise under their belts. This means these teams have polished workflows and established processes, which ensures timely delivery of required services and products. Most importantly, while each project is unique, accomplishing multiple similar projects helps identify common challenges and prepare solutions for them. Thus said, experienced IT outsourcing companies in Ukraine can deliver software products and solutions much quicker, as they don't have to reinvent the wheel every time.
To sum it up, some companies in Ukraine can become one-stop shops for all your IT-related needs and tasks. The companies that can provide the full cycle of IT services for businesses of all sizes are called Managed Services Providers, and they are able to deliver end-to-end solutions for various aspects of IT operations — from MVP development and automated QA to seamless software releases and real-time monitoring.
IT Svit is one of such companies and a leader of the IT outsourcing market in Ukraine, so we know the situation in the Ukrainian IT industry firsthand. And we see that 2019 was marked by a significant increase in the variety and quantity of Ukrainian IT outsourcing projects and startups. Grammarly, the world's most popular grammar checker was one of the top 15 Ukrainian startups that launched the Wall of Fame in 2019.
Thus said, instead of aiming to relocate to Western European countries, more and more Ukrainians prefer to work and start their business in Ukraine, which is proven by Bloomberg's research on the currency strengthening rate in 2019. As hryvnya (UAH), the national currency strengthened 19% in 2019, more jobs became much more competitive in Ukraine and even the specialists that emigrated previously prefer to go back and work in Ukraine.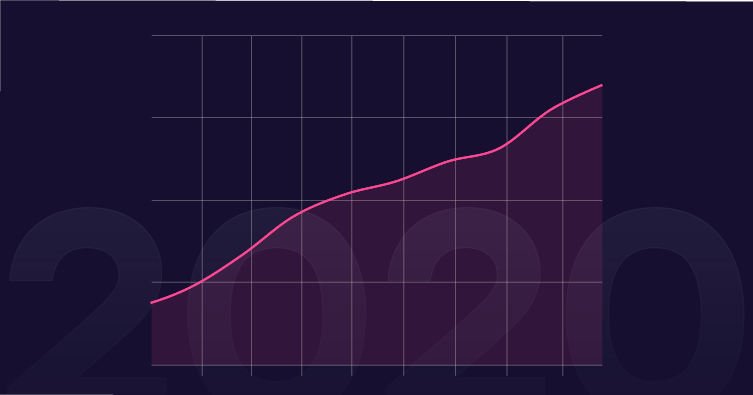 Final thoughts: what does 2020 have in stock for the Ukrainian IT outsourcing business?
IT Svit develops our own product — HURMA System, an end-to-end platform for recruitment and HR management processes, and it has nearly 400 customers a year after the release. With 80%+ of our customers being IT companies, mostly IT outsourcing providers, we keep the hand on the pulse of the IT industry. A significant portion of our customers has doubled their service packages over this year, meaning their teams grow rapidly — as the numbers of their contracts grow.
We are sure 2020 will continue to bring new partnership possibilities between US and EU businesses and Ukrainian IT outsourcing companies. With the stabilization of the UAH exchange rate and growth of the Ukrainian economy, ever more mutually beneficial contracts are sure to emerge. As for IT Svit, we are always ready to lend our DevOps and software development expertise to a company of any size from any industry to help you reach the business objectives set. Contact us today and let's start working on your next project tomorrow!