Key tips for migrating enterprise app and data to AWS Cloud
Cloud migration involves moving different types of data from the inner computing system of an organization to the cloud or from one cloud platform to another one.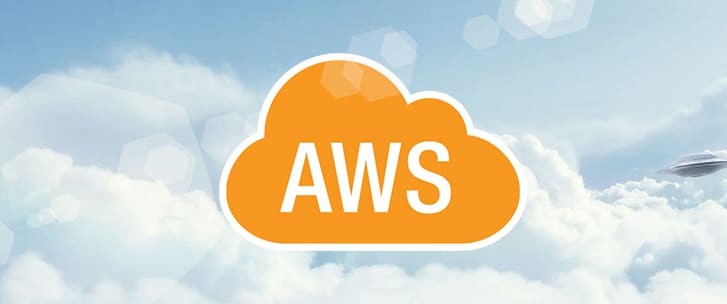 Clouding is becoming the new normal and more and more companies around the globe are moving to the cloud. If you still doubt whether moving to the cloud is a truly rewarding step towards success, watch this short list of its main advantages for businesses:
flexibility

(enables companies to adapt their services faster and easier to always correspond to customers' fast-changing needs);

scalability

(you can scale up or down your services without any serious preparations and complicated procedures);

cost-effectiveness

(provided in a 'pay-as-you-use' model, clouding requires the enterprises to pay only for the used services);

security

(cloud providers take heed to the current industry standards and compliance certifications);

better collaboration

(your teammates can access, share, edit etc. the documents from anywhere anytime, which enables them to do more effective work together).
Well, it's just a short list, as we said, and now is the time to introduce to you Amazon Web Services (AWS). AWS Cloud is a reliable, cost-effective, scalable platform for hosting applications and any other data. Such companies as Netflix, Coursera, 99Designs, Pinterest, Vodafone and many more from more than 190 countries are loyal customers of the AWS services. Perhaps you have already thought about migrating your data to AWS and here are our top tips on how to do it easily and effectively:
Be ready to learn and work with a partner.

Although AWS is really an awesome thing to use, you'll have to learn some serious material. Don't cast away an idea to have an expert on-board that that will carefully lead you through all the ins and outs of the service and will smartly help you to avoid any possible pitfalls.
Make sure your app is 'movable' to the cloud.

Not each application can be migrated to AWS Cloud or any other cloud service. Some old operating systems, numerous custom solutions and other can't be moved to the cloud without any complications and delays. In case your app is lift-and-shift and can be rehosted to the cloud with no rebuilding, you are welcome to do so.
No rush in the procedure.

Moving your startup critical infrastructure to Amazon Web Services can be really distressing. Except demanding numerous manual adjustments and laborious work, it is quite risky. So do little steps, if you are unsure or doubtful about the platform effectiveness. Or you may try one-time transition to the cloud as a smoother way of migrating the data to AWS.
Apply automation.

Automation of processes is something that all humanity is heading to. With AWS the whole platform can be absolutely automated. Moreover, the very migration process can also be automated.
Don't underestimate the effect from testing.

The only way to find out how your app will run on AWS Cloud is through the preparatory testing. The results of the test may indicate some hidden challenges, issues or maybe necessary steps to take in the cloud migration specific to your app.

Mind user feedback.

This point actually comes from the previous one. While testing your application performance in the cloud environment, you will deal with the user feedback. Users experience, impressions, ideas and suggestions on this stage can be a key point in providing effective migration.
Hopefully, these tips will help you to move your application to AWS Cloud easily and smartly. Make sure that you have a plain, but consistent strategy in order to omit potential risks and get the max of advantages from migrating the data to the cloud.