IT Svit achievements for the first half of 2018: new products, services and markets
In 2017 we were pleasantly surprised to be named the leader of IT outsourcing market in Ukraine by Clutch. In 2018 we continue to stand up to the challenge and confirm the title!
There are several major areas of development, where IT Svit applies our efforts. One of these areas is centered at providing DevOps-as-a-Service for cloud infrastructure optimization, cloud automation, transition to the cloud for businesses of all sizes and ongoing cloud infrastructure management. Another field of expertise is Big Data and Data Science for Python development and building custom data processing solutions. The third major focus area lies within providing full-cycle services for startups, from web development and QA to ongoing server administration.
However, 2018 saw us reaching several important milestones:
We have entered the markets of managed IT services in Scandinavian countries and in the Middle East by signing several long-term contracts with established brands there
A blockchain-based product by IT Svit is going live soon
Human Resource Management system, a product highly anticipated by HR specialists of Ukraine, is nearing the release date
We have ensured the GDPR compliance for all our projects with EU/US customers
Our New York partner provides IT Svit services onsite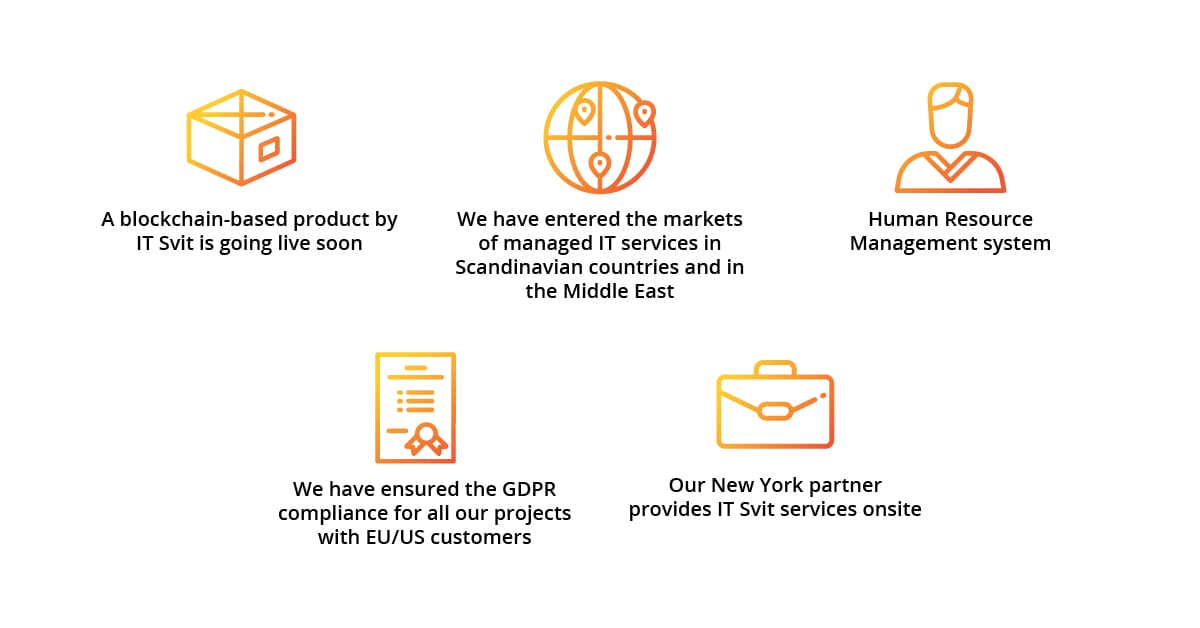 Below we go through these achievements in more details.
IT Svit enters the new markets: Scandinavia and the Middle East
We have a long story of fruitful cooperation with several customers from Norway and Sweden on one-time contracts for blockchain development and DevOps-as-a-Service. This year we have paid more effort to establish our presence in the region and are currently working for a couple of established brands. IT Svit provides the ongoing cloud infrastructure support, remote DevOps services, blockchain development and development of multiple apps in public sector, healthcare, education, and energy industry. Scandinavian countries have always been among the leaders in improving the quality of life for their customers, and IT Svit is happy to partake in the process now.
The same goes for the Middle East. This is one of the most dynamically developing regions worldwide, and multiple corporations execute various environmental, customer service, healthcare and educational projects there. IT Svit is ready to provide nearly a decade of DevOps/Big Data expertise and we are currently negotiating on several contracts in Saudi Arabia, Bahrain, Qatar, Kuwait, and UAE. There are several interesting and exciting projects in motion and we love working with our partners from Scandinavia and the Middle East due to a decent organizational and cultural fit.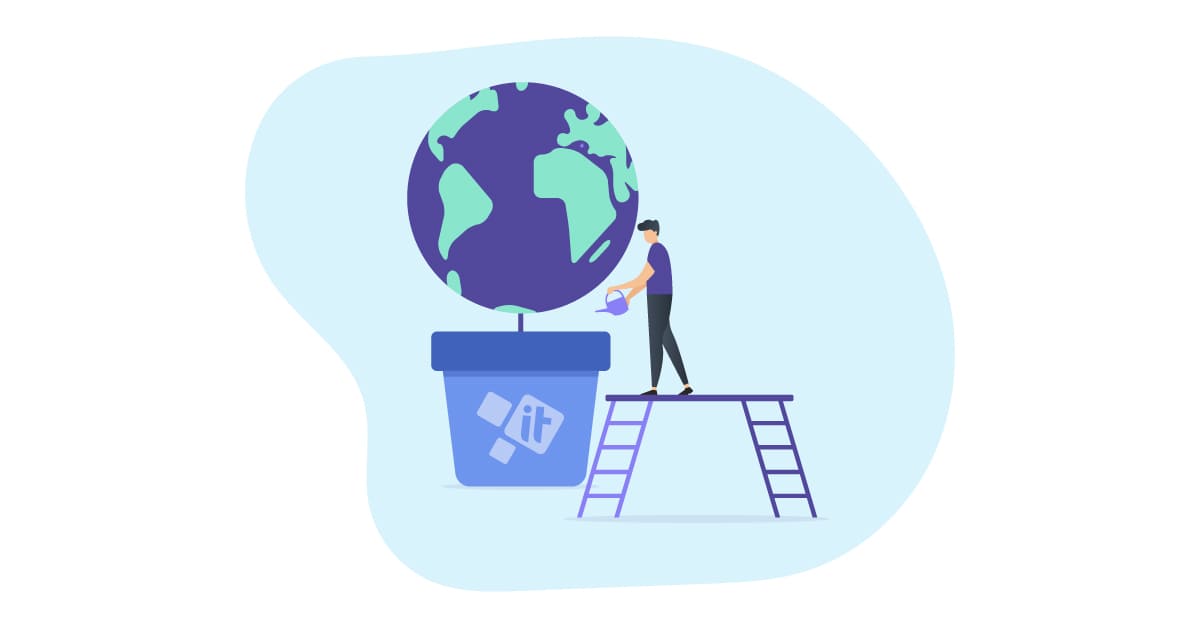 Blockchain-based customer loyalty system from IT Svit
We have described the blockchain-based customer loyalty solution built on Shopify API on our blog at the beginning of 2018. Since then we have added the support for WooCommerce and Magento APIs, and the product entered the closed beta-testing phase by a group of our long-standing customers. Once all the customer feedback is applied, we plan to begin the open beta and release the product.
Human Resource Management done the best way you ever saw it
IT Svit is a long-standing player of IT outsourcing and outstaffing market. We have ample experience with remote project management and forming high-performance project teams in Ukraine for our customers worldwide. We have more than 600 projects completed over the 13 years of IT Svit history.
Throughout all this experience we have witnessed all the shortcomings of hiring a team of developers remotely. We have struggled to overcome the limitations and drawbacks of various job portals and finally decided to develop our own solution – a proprietary Human Resource Management system.
This product has combined all our experience in HR for IT industry and includes the feedback gathered after several demonstrations at various HR meetups and conferences in Ukraine. The product is currently in the beta-testing stage and will be released soon.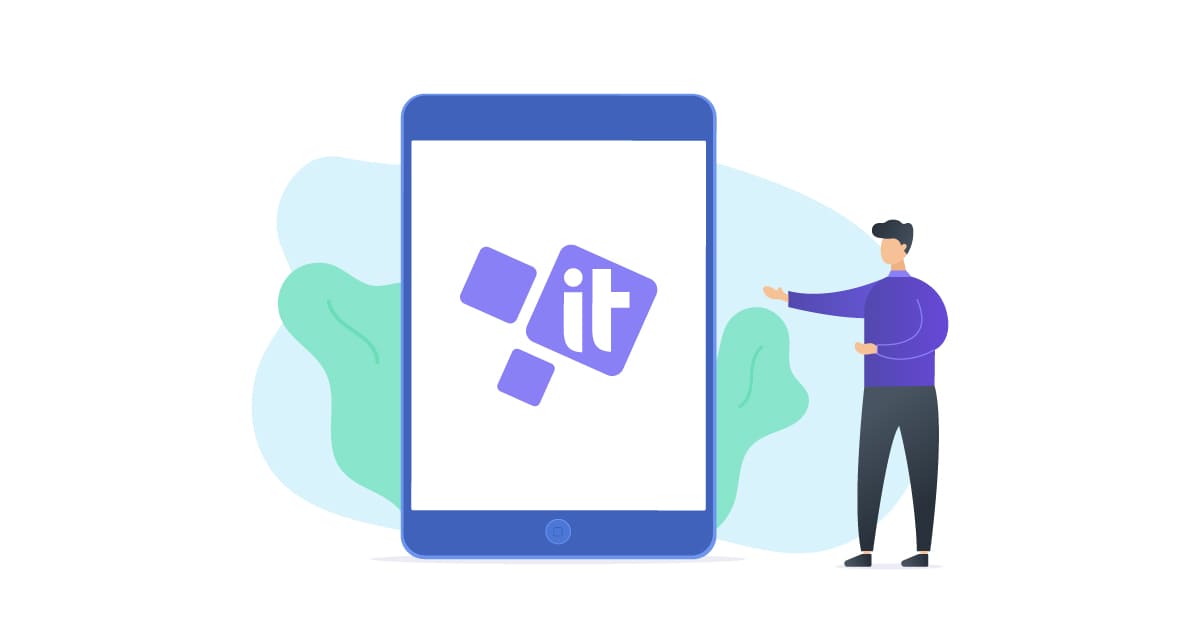 IT Svit handles personal data in compliance with GDPR
GDPR came into effect on the 25th of May and is now actively influencing the business in the EU, the US and worldwide. Every company that uses the personal data of EU citizens must now provide procedural and architectural means to ensure the security of processing and storage of said data. IT Svit looked into it long ago and has made several important steps to ensure the compliance with GDPR.
All the customer data we process in our systems is decoupled from real-world people and encrypted. Every customer is assigned an ID and all the interactions and conversations between agents are signed by the ID. In addition, we use Amazon Key Management system for ensuring the security of encryption. This also enables us to support the "right to be forgotten", so if any of our customers decide to delete their data with us, their responses in chats and emails from them become anonymous, and their personally identifying details are erased for good.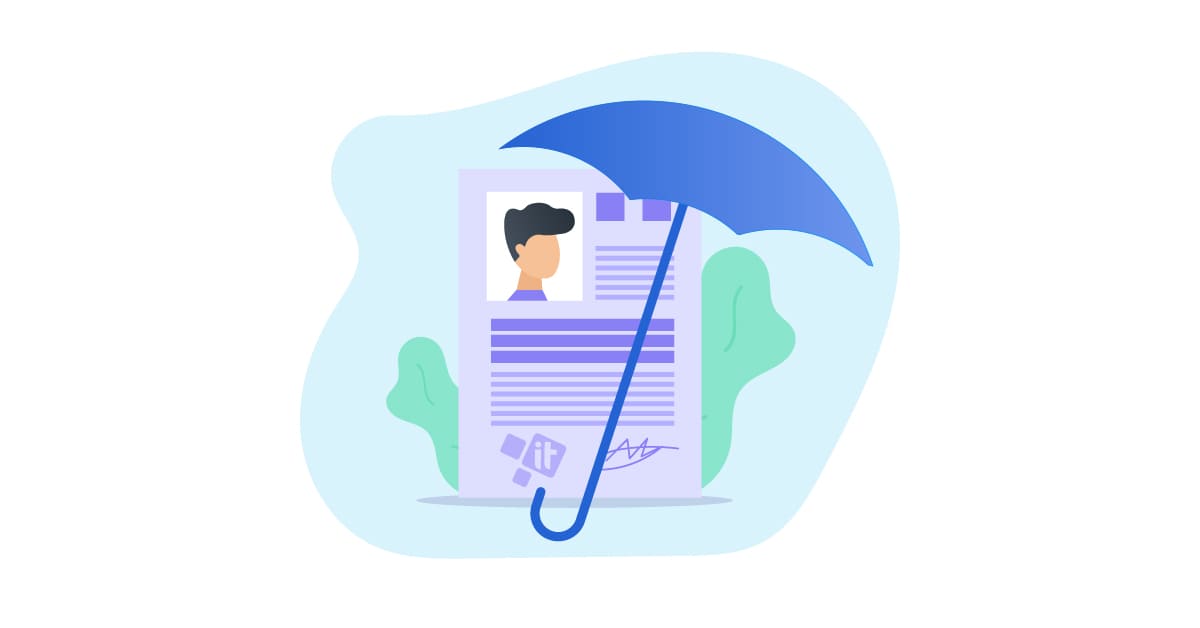 We take customer data protection with utmost seriousness and make sure our services go in accord to GDPR.
IT Svit can now be reached personally in New York, NY
One of our customers, Myrabyte has become our full-scale partner and now offers IT Svit DevOps services from a New York office. Our team members can go on a business trip or meet the customers in this base of operations. You can still visit our Kharkiv office, or we will be glad to see you at: 555 Madison Ave, 5th Floor, New York, NY 10022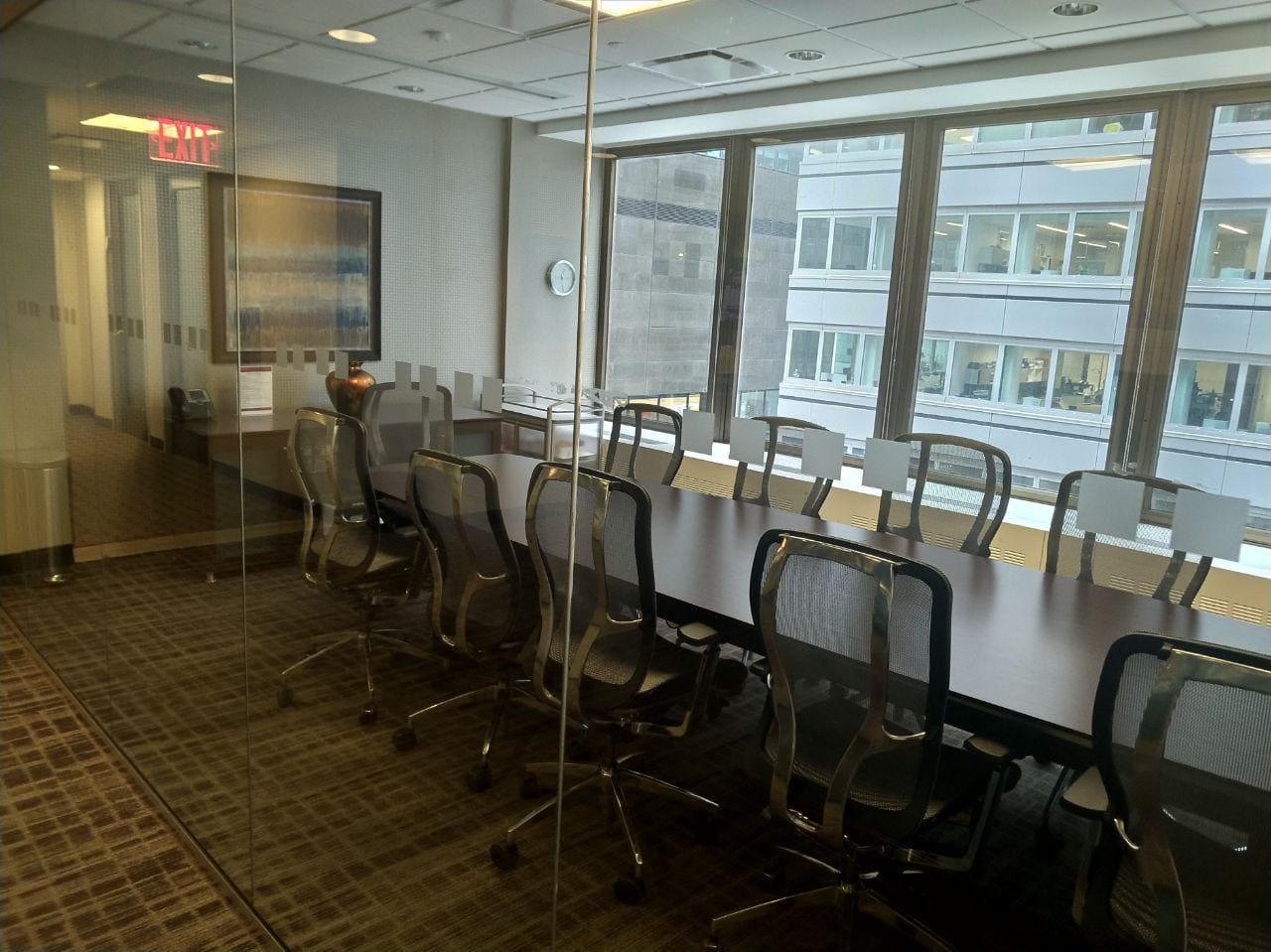 Final thoughts on IT Svit achievements for the first half of 2018
As you can see, IT Svit is rightly titled the leader of IT outsourcing market in Ukraine and listed among top-10 Managed Service Providers worldwide by Clutch. We are actively growing, adding new products and services to our portfolio, readying ourselves to establish a foothold in new regions and increasing our presence in the US.
IT Svit team is sure to devote even more effort to achieve new heights till the end of 2018 and to remain the #1 IT services provider in Ukraine. We are always open for new and interesting projects, so if you have a great idea — contact IT Svit and we will help make it a success!