AI: the only way to do business from now on
Let this fact carve into your mind: Amazon has acquired Whole Foods and less than in a month they sliced the prices for literally every item in the inventory — and still met the margins threshold!

How did they do it? Through better logistics and inventory allocation, which means selling the excess stocks of goods or moving them from areas with low consumer activity to the areas with higher activity to meet the demand. To put it short: using the Artificial Intelligence (AI) to optimize the business flow. Walmart and Alibaba do the same and if YOU don't, well… bad news for you.

We recently explained why any business should consider the transition to the cloud, along with pointing out the benefits of approaching the AI as a natural component of the cloud computing service from the provider of choice. However, there is much more to this. Not using the AI algorithms against the Big Data your business receives in advertising, marketing, customer support and many other fields would be simply wasteful. Here is why such approach is so beneficial.
According to the report from the American Marketing Association, 2017 will see about $459 billion income from selling online and a whopping $3.6 trillion from brick-and-mortar retail. The former grows dynamically year by year, while the latter increases at a much steadier rate. Thus said, in some foreseeable future online sales will level with offline retail, and will later surpass them. This means forging an efficient unity of online and offline operations is a crucial component of surviving and dominating the market nowadays.
AI-powered business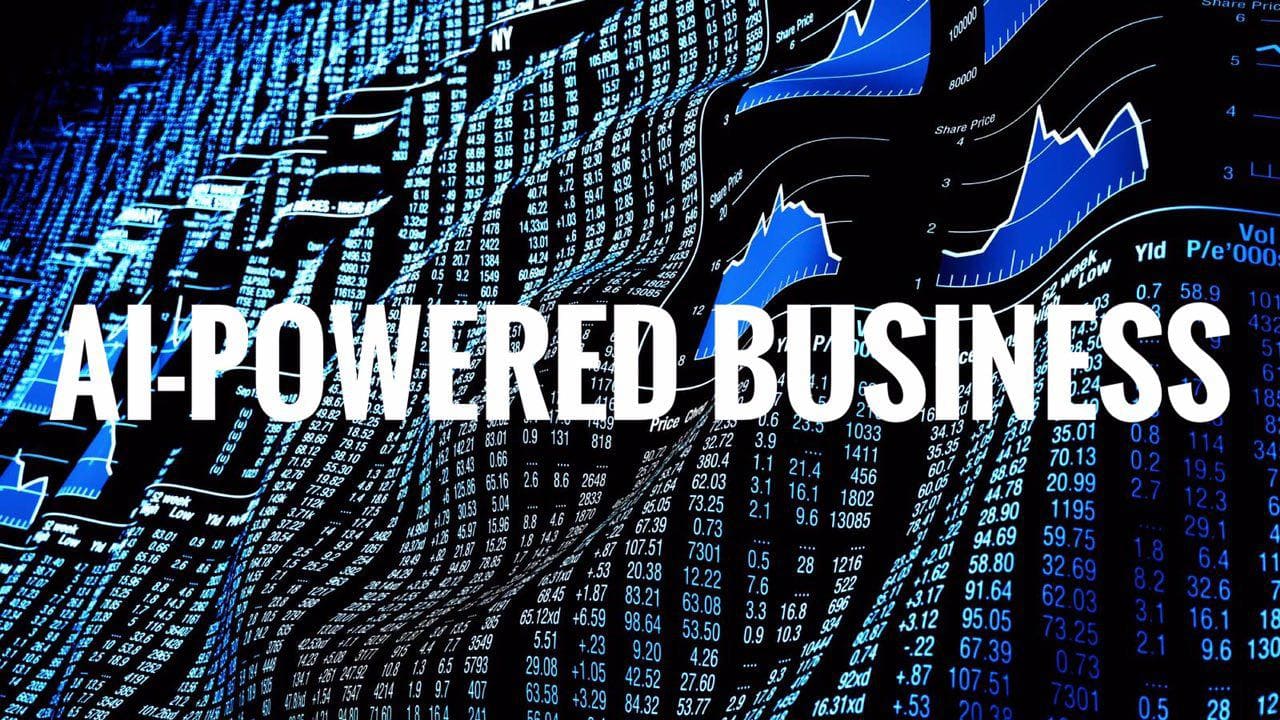 When your business grows, the amount of data you operate can proliferate quickly. Customer and prospect details, logistics reports, online traffic demography and other statistics, ads clicks and social activity, employee engagement levels along with determination for self-improvement and professional growth — all of these components of the successful business are essential, but tracking and analyzing them in a conventional way is often impossible or not feasible.
A startup or SMB (small-to-medium business) might start using the cloud from the beginning, which eases the transition to AI-powered Big Data analytics when the company grows and the time comes. After this is done, the business can both cut their expenses and generate additional margins by utilizing top-notch technology.
On the other hand, every corporate business sooner or later acknowledges the digital transformation through adopting multi-cloud strategy is inevitable. Thus said, incorporating Big Data analytics for monitoring and optimizing literally every aspect of business operations is a wise choice to do from the get-go. One of the best examples of this approach is the General Electric company, that transforms itself aiming to become one of top 10 tech companies. Following this approach, while requiring certain investments in the beginning, will definitely bring fruit in the long run, as Amazon, Walmart and Alibaba show us.
If you are afraid you are too late for the ride and Amazon is unbeatable — think of Google. When the company entered the search engine market, there were dozens of competitors — from multinational Yahoo! to national market players like Yandex and Rambler. The future was uncertain, but Google did exactly what was needed — they provided a fast and easy to use Chrome browser delivering the most relevant results, convenient interface for users and ample toolkit for advertisers. As a result, Google is clearly dominating the ever-growing IT-industry market nowadays.
The same can be said about any business. The company that will provide excellent services with minimal expenses and leverage their Big Data to the max by augmenting all relevant parts of business workflow with AI algorithms will prevail in their market niche.
Will it be your company?