3 types of cloud computing and what fits SMB best
Every business has to make a decision regarding transitioning to the cloud at some point.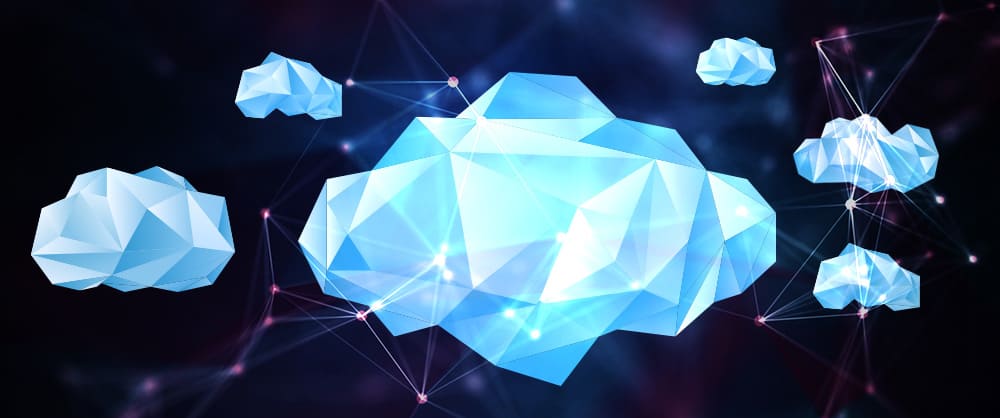 While startups often choose the cloud-native approach from the very beginning, many established business have to go from on-prem legacy infrastructure or using clusters of dedicated servers to deploying their software ecosystem to the cloud. This article depicts the possible types of cloud computing and how to choose the type that fits your small or medium business (SMB) best.
Cloud computing is the practice of using highly scalable infrastructure for storing, managing and processing data over the Internet, as opposed to using on-prem or dedicated servers.
The main benefits of going for the cloud are the following:
Budget savings — huge expense cuts when starting the service. No need to buy the servers to build on-prem infrastructure or rent and maintain them in the datacenter.
Scalability — when opting for the cloud computing, the business can scale their resource usage up and down easily, when the need arises.
Availability — your business does not depend on time, location or hardware, and if one node cannot be reached, another one comes into play. You just access the needed resources over the Internet, as simple as that.
Simplicity — most of the vendors deploy simple to use self-service portals with step-by-step instructions, so you can adjust the service on your own, should the need arise.
Billing — hiring a cloud service provider means the business receives a ready infrastructure and pays only for the resources used and the service provided.
The main flaw of cloud computing is the lack of direct control over the data flow, storage and backup, which arises certain security concerns. To address this issue, three types of cloud computing are used:
Public cloud — the type of cloud service provided by companies like AWS, Google cloud or MS Azure. These services guarantee stable uptime, multi-zone backuping and nimble resource management along with allocation within preferred availability zones to ensure the best end-user experience. The possible drawbacks include the fact that the resources are simultaneously used by multiple tenants, which might result in possible security breaches, which should be dealt with by the cloud computing provider.
Private cloud — as the name implies, this type of cloud computing service allocates the infrastructure and resources to a single tenant. This enshures absolute security of the data flow, yet brings in a higher service cost, especially in the case of on-prem private cloud usage.
Hybrid cloud — positioned as "the best of both worlds" solution, hybrid cloud allows the customer to choose which components of their products or services are delivered using private cloud channels, and which rely on public cloud solutions. The drawback of such approach is the complexity of configuration, which leads to significant upfront deployment expenses.
How to choose the type of cloud computing and the service provider that fits your SMB best, then? While all companies say they offer the full range of services, there is a list of really important features they should provide:
Custom domain options to ensure any domain name you register is able to work with your cloud service.
Branding and customization options to ensure the cloud-based product will fit the general vision, look and feel of your business.
Permissions options to enable convenient delegation of varying levels of access to varying types of users, based on their individual positions or business roles.
Configuration options to make sure the cloud computing processes and workflows fall in line with your internal business practices and workflows and minimize the transition turmoil.
Interoperability options to ensure API-interactions between various components of your product and software ecosystem using cloud infrastructure.
Thus said, while choosing a trusted service provider and going for cloud-native deployment is natural for a startup, many SMB's or enterprises have to make a tough choice. An expert piece of advice and consultation might make the difference between making or breaking the project, and IT Svit is glad to provide such service. Contact us with any questions and concerns regarding leveraging various types of cloud computing. Want to find out if we fulfill our promises? Ask our satisfied customers or partners for feedback!